Product details
Find your poultry farm solution here with rich experience and fast delivery .Hapy poultry and livestock farm construction company  provides turnkey delivery on steel structure poultry houses and all the necessary poultry farming equipment , so the client can get started straightaway.
Our breeder chain feeding system including the following aspects :
1. Main feed delivery system and fee weighing system  (option)
2. Automatic feeding system for male chicken
3. Automatic chain feeder for female chicken
4. Auto water drinking sytem
5. Ventilation system , Environment manage system
6. Egg collecting system : automatic or hand gathering system    
7. Poultry slat and manure cleaning system  (More information pls contact us)
Nest and manure pit position :  High-low-high or low-high-low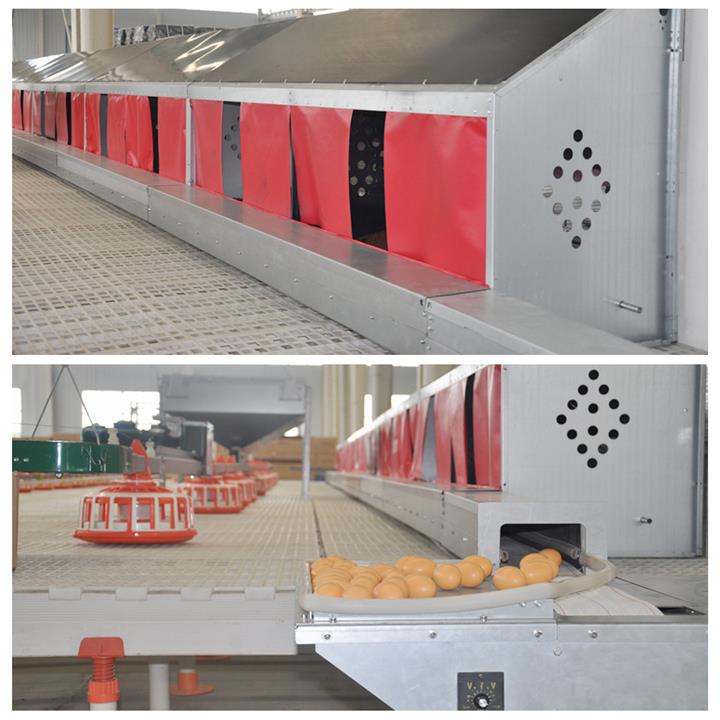 Service :
1. Poutlry farm design and construction  
2. Offer CAD layout drawing
3. Installation : two installation engineers will be sent to farm site guid installtion and give training for equipment operation .
What information you are supposed to provide to get a good price?

a. Chicken farm size (Length*width*height for breeding area )
b. Quantity of chickens in one house
c. Weight of chickens while for sale
d. Chicken farm location and local climate condition (temperature, humidity...);
e. desentity : ? birds/m2
warranty : 
1. all plastic products are made of virgin raw material such as the feed pan , water drip cup ,clips , air inlet  15 years       
2. Nipples : 10 years       
3.The accessories such as the bolts ,nuts ,pulley ,water winch ,rope clips are stainless steel   
http://www.cn-farmconstruction.com/