1.Molded plastic industries injection molding equipment for tooling systems and design ideas 
Abrery mold are making 2 shot mold or overmolding and produce in quantities from 500 to 2 milllion, we devoted ourselves to overmolding for 10 more than 8 years, molds are mainly export to Europe and USA.
2,Specification:
Name:Molded plastic industries injection molding equipment for tooling systems and design ideas 
Range: Plastic injection mould tooling 
Brand name: Abery
Business Type: Manufacture
Place of origin: Shenzhen, China
Cavity: Multi
Desig software: NX_UG, Pro/E, AutoCAD etc
Quality system: ISO9001:2008
Plastic standard:CE,ROHS
Mold base: LKM
Standard:HASCO
Mold life:400,000 shots
Cavity/core steel: P20
Color: Black
Runner: Cool
Runner: Hot
Nozele: DME
Nozele: HASCO
Part surface: Texture
Tolerance: ±0.05mm
Plastic material: PA66
Plastic shrinkage: 1.005%
Inject material: Plastic
Plastic weight: 42.5g
Product size:138.6 X 40.1 X 28mm
Lifter:NA
Slider:NA
Eject: Ejector pin
Eject: Blade ejector
Eject: Stripper
Mold weight: 520KGS
Mold size:360*420*340MM
Gate type: Sub gate
4,Photos
5,Tooling process, equipment,material,team,company photos, certificate.
6,Deliver ,Shiping ,Service 
First sample lead time: 3-8 weeks
Packing: vacuum-sealed bag + wooden box 
We offer complete distribution services, providing our customers with a single source solution for all logistical requirements to simplify their supply chain and lower overall costs.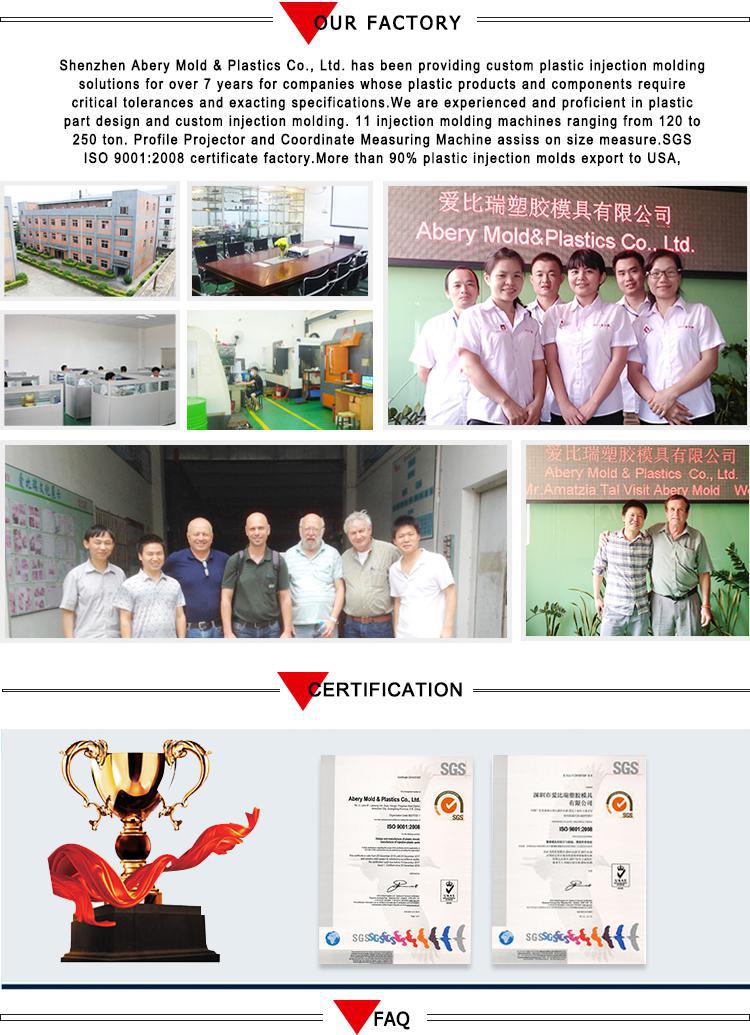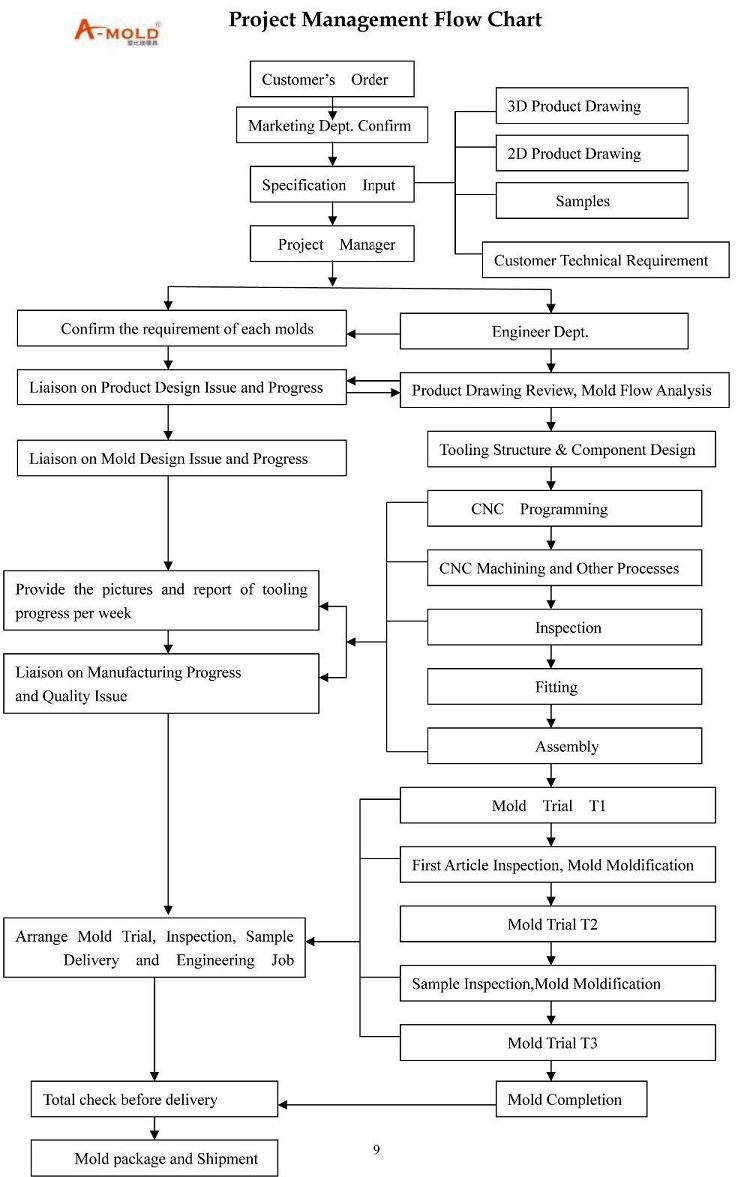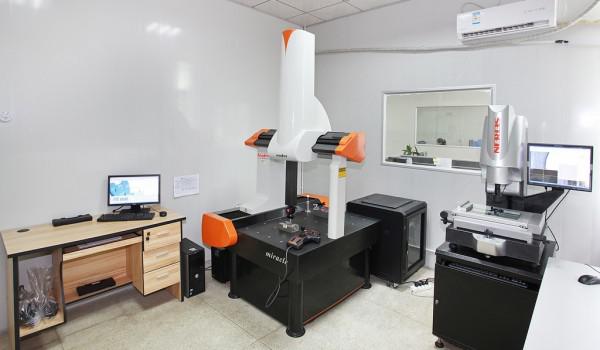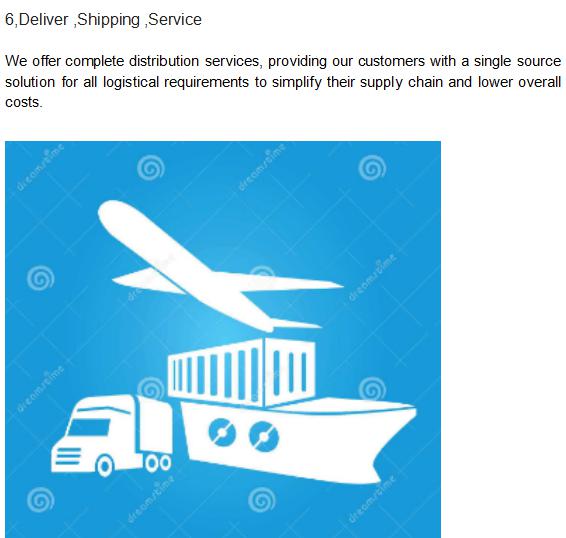 7,FAQ
Q:What`s your equipment list?
CNC machines, High Speed CNC, Grinding machines,EDM machines,Milling machines,Molding machines,Engineer dept.,2D measuring machine,meeting room. 
Q:What`s your injection molds in your factory.
Automotive mold, printer mold,air conditioner mold,bump mold,electrical mold,treaded cap mold,connector mold,sprayer handle mold,drawer cover mold.
Q:What`s injection parts in your factory.
Electrical part, bump part, electrical part, medical part, electrical part, electronic box, electronic part, Handle. 
Q:Could you please advice your factory advantage?
1.Perfect quality control during the whole process , 2.Perfect mold design by our experienced engineers, 3.Tight tolerances for precise parts; 4.Flexible lead time, 5.Good service to fullfill your projects, 6.Successful cases with clients,such as Schneider, Honda, Bosch.
http://www.aberymolds.com/